Spa Services
"Dentist" and "spa" aren't two words most of us would put together automatically, but a growing number of dental practices offer special services and comfort amenities that haven't been included in the average dental services mix in the past. Twiss Dental is happy to be one of them. We're proud to offer devices like TVs and iPads help in-office treatment go by faster, but we also offer services to improve your health, appearance, and quality of life.
Could traveling back in time seem possible at the dentist?
Ask the Twiss Dental team about our spa services.
NightLase® therapy elevates sleep quality by using a gentle laser to treat mucosa tissue, reducing the negative effects of snoring. NightLase requires no device to be worn during sleep and no medication is necessary. A full course of treatment involves three separate sessions over a two-month period, with the results anticipated to last up to a year. Therapy can be repeated if necessary. NightLase is a simple, noninvasive way for you to get a good night's sleep.
SmoothLase™
Nonsurgical Facial Rejuvenation
SmoothLase reduces fine lines and wrinkles by treating skin within the mouth with a laser, tightening tissue from the inside out and promoting collagen production in targeted areas. This cosmetic laser treats mild to moderate facial sagging and wrinkles with no need for surgery, injections, or downtime. SmoothLase can improve the appearance of aging skin around the:
Cheeks
Jawline
Under-eye area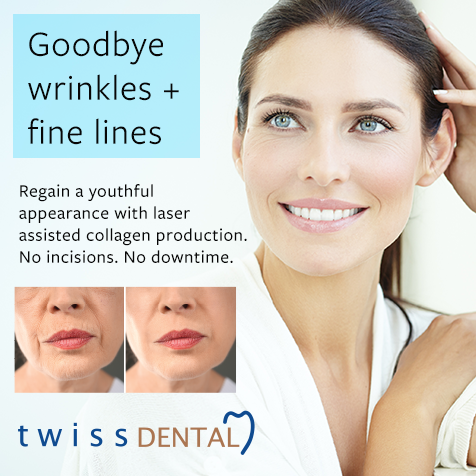 LipLase™
Nonsurgical Lip Augmentation
Feel like your lips are disappearing? You're not alone. The aging process causes lower production of a protein called collagen, which is one of the things that gives our lips their shape. Twiss Dental recommends lip balm and smoking cessation to help keep full lips for longer, but for a more dramatic solution, we offer LipLase. This noninvasive, nonsurgical laser treatment enhances lips for a fuller, more natural appearance.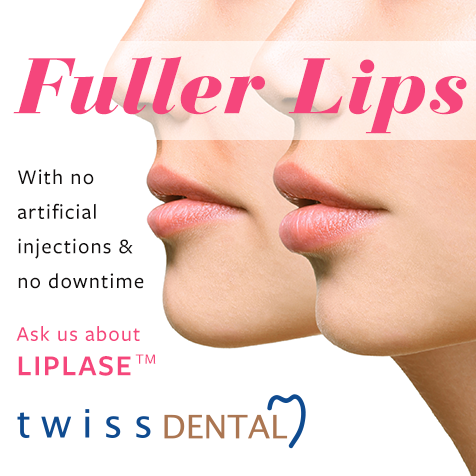 Laser Resurfacing
Nonsurgical Facial Aesthetics
Laser resurfacing treats facial skin to reduce the appearance of fine lines and wrinkles. This treatment can also correct facial irregularities like blemishes and acne scars. Depending on the cosmetic issue being corrected and the type of laser used, facial appearance can be enhanced significantly with only a week or two of healing time.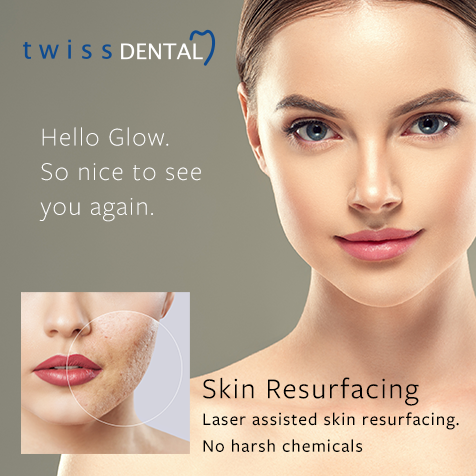 Botox®
A Versatile Solution
Botox is a prescription medication injected into specific facial muscles to temporarily soften the appearance of wrinkles, crow's feet, and frown lines. Botox use has become prevalent not only for cosmetic treatments, but medical ones, proving itself to effectively treat maladies ranging from migraines and TMJ to bladder issues. Twiss Dental is happy to offer Botox to our valued patient family.