Welcome to Our Beautiful Highlands Ranch Dental Office
We hope you feel at home here. From the moment you call to set your appointment, you are considered part of the Twiss Dental family. We support you and want you to feel good while you're here. We have televisions in each room to help keep you entertained, and blankets to keep you warm. We also want to keep your stress low by providing iPads to complete any paperwork we may need. We invite you to sit back and relax while we take care of you.
At Twiss Dental, the health and safety of our patients and team members remains our number one priority.
While our goal is to help maintain your oral health, please be advised that there are significant changes in our office procedures to prevent the spread of any virus.
The Twiss Dental Team is
Patient Focused
Dr. Tyler Twiss and the team at Twiss Dental provide quality dental care focused on you, the patient. We believe in the power of education and prevention in keeping you and your family healthy for life. However, education is more than dictating rules to you. Your oral heath journey will be a collaboration between you and your dental team — together we will learn from and teach each other. Our job is to make sure you are comfortable telling us what you need, and we can do our part to get you there. We also promise to continue our education so we can provide the best and most informed suggestions to you.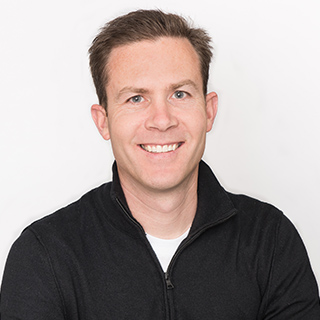 Tyler Twiss, DMD, MBA
Christy
Kathryn
Katie
Kayla
Mel
Sarah
Virginia
Cosmetic Dentistry
Bold, beautiful smiles are our specialty
Imagine the confidence a bright, white, straight smile could add to your life. Would you finally get the family photos taken? Go after the promotion? Ask that guy or girl out on a date? Update your LinkedIn profile? Having confidence in your smile opens doors you may be too hesitant to open today. We want to be the team to help.
From teeth whitening to full smile makeovers, we have the tools and knowledge to take your smile anywhere you want it to go. We offer free cosmetic consultations where we discuss your goals and budget and design a cosmetic dental plan to get you the smile you've always dreamed of.
Dental Implants
Love your smile and your life
Have you been thinking about dental implants, but aren't sure you're ready? Take it from us. We've never met a patient who had an implant that didn't absolutely LOVE the result. If you have lived with missing teeth, you know how difficult it can be on your confidence. We talk to patients everyday who have taken a back seat in their own life due to missing teeth, we aren't ok with that. You deserve a life of laughter and happiness! If you are missing teeth, schedule a low-key consultation, we will see if you are a candidate for dental implants, and if you are, discuss the possibilities. We can't wait for you to realize your potential. Dr. Twiss is a general dentist who has extensive training in dental implants.
Orthodontic Dentistry
Straight smiles say "YES!"
Dr. Twiss is a general dentist highly trained in orthodontic procedures. He hated making patients travel to a different office to see an orthodontist, so decided he'd get the education to provide orthodontic services in-house. Now you get to experience the convenience of a one-stop-shop for all your dental needs. Teeth straightening is more diverse and inclusive than ever before. With short-term, clear aligner, and traditional options for braces, there are more choices for adults and teens alike. Stop in for a consultation and see what Dr. Twiss and his team can do for your smile.

Patient Information
We welcome patients of all ages with all kinds of dental care needs. From general maintenance to full mouth rehabilitation we offer comprehensive care for the residence of Highland Ranch. Our new patient paperwork is available online and our friendly team is standing by waiting to get you scheduled. Please give us a call and we will provide all the information you need for a successful visit.

Financing Available
At Twiss Dental we pride ourselves on being an affordable family dentist that accepts third party financing as well as an in-house membership plan. If you have any concerns about paying for your treatment, we are happy to help you find a payment option that works for you.
Emergency appointments available please call (720) 710-0629 if you are experiencing a dental emergency.
Join our Vantage Membership Plan for Stress-free Dental Care
Our in-house membership plan is perfect for individuals or families.
Twiss Dental Vantage Plan is an annual reduced fee dental plan that allows you to receive quality dental care at prices that you can afford. This plan can be applied to the whole family, additionally saving you significant amounts each year.