Is Your Lipstick Aging You?
Posted on November 13th, 2020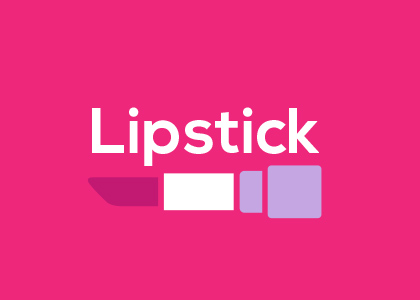 Twiss Dental believes that natural beauty comes first. Our priority is for you to feel comfortable in your smile, and nothing should hold you back from laughing and grinning each day. Many different dental treatments can bring you this lifelong confidence. 
But we also know that the right makeup can enhance your natural beauty. It's amazing what different products and colors can do to give you a different look and style. So, what shades of lipstick do we recommend to go with your healthy, beautiful smile? Read more below from Highlands Ranch dentists, Dr. Twiss, to learn what lipstick shades will make your teeth appear whiter, and which shades to avoid.
What Colors & Why
Fashion trends will come and go. But how do you pick a lipstick color that will improve your smile and make your teeth instantly appear whiter? 
The answer is to pick lipstick with blue undertones, instead of orange. Blue is the opposite of yellow-orange on the color wheel. Whereas orange-hued lipstick can bring out the yellow in your teeth, blue will balance it out and make your teeth appear whiter. 
You might be thinking, "blue lipstick?"…"orange lipstick?" Not exactly. Every shade of red and pink can be a warmer or cooler shade. So another way to say it is to pick lipstick with cooler undertones. Here are some examples:
When looking for classic red lipstick, look for blue undertones instead of orange undertones. 

When looking for pink lipstick, whether light or dark, pick berry colors instead of coral.

When looking for dark lipstick, pick a purple instead of a brown. The high-contrast of dark lipstick usually makes teeth appear whiter, but brown will only bring out any yellow and staining.

When looking for a nude lipstick, pick one with a little gloss instead of something matte.
Some lipsticks are formulated to make teeth look whiter, such as Apa® Blue Lip Shine.
The Impact of White Teeth
A study commissioned by Crest® found remarkable results that whiter teeth improved a person's career and dating opportunities. It's pretty obvious that white teeth just look healthier and happier, which translates to the person as a whole, not just their smile. 
You can get professional teeth whitening treatments at home or at Twiss Dental for real, long-lasting results. And you can maintain whiter teeth with everyday whitening toothpaste. 
If you have additional questions about whitening your teeth, make an appointment to see us soon! We'll help you look your best for every occasion. 
The content of this blog is not intended to be a substitute for professional medical advice, diagnosis, or treatment. Always seek the advice of qualified health providers with questions you may have regarding medical conditions.
About Tyler Twiss, DMD, MBA
Dr. Twiss grew up in Tulsa, Oklahoma. He is married with four children and loves being involved with them as they grow up. Dr. Twiss has spent extensive time in advancing his dental education. He received his Fellowship with the International Congress of Oral Implantologists, spending over 150 hours in training with world-renowned implant pioneer Dr. Carl Misch. In addition to dental implants, Dr. Twiss has extensive training in orthodontics, Invisalign®, laser gum surgery, and CEREC® one-visit porcelain crown technology.